2017 ASID Carolinas Spring Conference

2017 ASID Carolinas Spring Conference
Featuring our Student Day with the Otto Zenke Awards Luncheon
and Excellence In Design Awards Gala
April 7, 2017 | 9:30 AM - 10:00 PM
Embassy Suites Charlotte/Ayrsley
1917 Ayrsley Town Blvd., Charlotte, NC 28273
ASID Carolinas is coming to Charlotte for our Spring Conference, featuring Student Day, Mini Conference and Excellence in Design Awards Gala on April 7, 2017 at the Embassy Suites Charlotte/Ayrsley. This year's event promises first-class educational programs with leading speakers and panelists with authentic networking events.
Register today and join us in Charlotte! Early registration ends March 17th!
Registration Information

Registration for the 2017 ASID Carolinas Spring Conference is open. Follow the link below for online registration.

Registration Fees

Registration Type
By March 17th
After March 17th
Designer/IP ASID Member
$60
$70
Designer/IP Non-Member
$75
$85
Student ASID Member
$20
$20
Student Non-Member
$30
$30
Student Luncheon
Friends & Family
$30
$30
Gala Attendee Member
$80
$90
Gala Attendee Non-Member
$100
$110
Gala Attendee Student
$80
$90
Gala Attendee Guests
$80
$90

Cancellation Policy

Please note cancellations are subject to a $15 processing fee. Cancellations after March 29th will not receive a refund.

Accommodations

A discounted rate of $119 has been negotiated with the Embassy Suites (limited rooms available!). To make your hotel reservation at the Embassy Suites in Charlotte/Ayrsley, please call the hotel directly at 704-970-5400 prior to the hotel cut off date of March 17th. After the hotel cutoff, the discounted rate cannot be guaranteed.

Questions

If you have any questions, please contact our offices at 704-940-1717 or email us at administrator@nc-sc.asid.org. Thank you, again, and we are looking forward to seeing you April 7th for this great event!

Thank you to our Patron Partners



Interested in seeing your name here?
Check out the benefits of the ASID Carolinas Partnership Program or
contact ASID Carolinas Administrator for more information!
Schedule of Events

9:30am - 3:00pm
Registration
10:00am - 11:00am
Concurrent Sessions

101 – CEU (.01 CEU Credit)


Where We Choose to Thrive: A Discussion of Aging-in-Place Communities
102 – Student Programing
Panel: What Design Professionals Look for
when Hiring

Cameron Wilson, IIDA, ASID,
Assoc AIA, LEED AP
Vice President & Studio Leader, LS3P
Margaret Donaldson, ASID
Founder & Principal, Margaret Donaldson Interiors
Christi Spangle, ASID
Co-Founder & Partner, Barbour Spangle Design
Ruth Cline, IIDA, LEED AP BD+C
Partner & Studio Principal, Workplace Interiors-Little

11:15am - 1:00pm
Otto Zenke Awards Luncheon

Laura McDonald Stewart, FASID, IIDA, LEED AP

1:15pm - 2:15pm
Concurrent Sessions

101 – CEU (.01 CEU Credit)


Selling Luxury
102 - Student Programing
Panel: Alternative Design Careers in Interior Design

Emily Walser, ASID, LEED AP
Workplace Consultant, Steelcase Inc.
Rebecca Compton, ASID, CKD
Certified kitchen & bath designer, Gallery 406 Interiors
Shane Jones, Allied ASID
Designer Account Executive, Sherwin-Williams Paints
Sharon Valentin
Interior Designer, Ethan Allen
Kimberlie M. Wade, Assoc. IIDA
Interior Design Instructor, The Art Institute of Charlotte

2:30pm - 3:30pm
Joint Student and Designer Programming
Forum: Professional Development, Social Media and Business Etiquette

Laura McDonald Stewart, FASID, IIDA, LEED AP
Starr Miller, Allied ASID, CAPS
Principal, Starr Miller Interior Design
Geri Cruickshank Eaker, Allied ASID
Founder & Designer, Freespace Design
Ashley W. Hall, IIDA, LEED AP ID+C, CDT
Interior Designer, Little Diversified Architectural Consulting

6:00pm - 7:00pm
Excellence in Design Awards Gala Reception
Black Tie Optional
7:00pm - 10:00pm
Awards Ceremony and Entertainment

Evening emcee:
Chris Jones, Hansgrohe
Speakers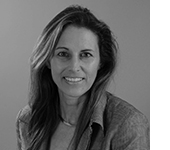 BJ Miller, FASID, CCIM
Ms. Miller's expertise combines real estate, interior architecture, urban development and senior living to bring vision and cohesion to complex projects. Miller's background began as a partner with Cox Development (Medical Office Building) in East Tennessee and later Biltmore Development (Mixed Use) in North Carolina. Managing the planning, up-fit architecture and construction process for these design build developers inspired her founding of, The Vision Group, (www.visgrp.com) in 1992. She has represented the American Society of Interior Designers (ASID), both with the state of Tennessee and the National ASID board in leadership positions, earning a Fellowship into the society in June of 2012.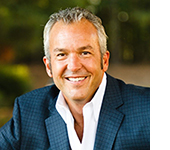 Christopher Jones
Christopher W. Jones is the Sales Training Manager for Hansgrohe. He has 20+ years of experience in training and course development: delivering training and designing and writing courses for not only Hansgrohe's field sales reps and their clients but also to professionals such as Architects and Designers. He is an experienced professional speaker, published author and has a passion for delivering dynamic programs to the industry. He has a Masters Degree in Adult Education from Auburn University and this has given him extensive knowledge that he integrates into all of his training and educational events.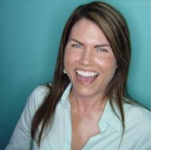 Laura McDonald Stewart, ASID, RID, LEED AP
Laura McDonald Stewart received her BS in Civil Engineering from Southern Methodist University and her MFA in Interior Design from Savannah College of Art and Design. After eight years in the commercial interior design field she founded PLiNTH & CHiNTZ, the interior design blog and industry resource that prepares a new generation of designers to enter the workforce. Stewart also manages METROCON Expo & Conference, the largest not-for-profit, self-produced, interior design-related annual regional expo and conference in the U.S. She has served on the ASID National Board and in 2016 was named a Fellow of the American Society of Interior Designers. She currently sits on the interior design department advisory councils of both The Art Institute of Dallas and Texas Christian University, and was the recipient of the 2009 NCIDQ Louis S. Tregre Award.