2018 Spring Meeting

2018 ASID Carolinas Spring Meeting
Featuring the Otto Zenke Awards Luncheon
and the Excellence in Design Awards Gala
March 24, 2018 | 9:30 AM - 10:00 PM
Embassy Suites Charlotte/Ayrsley
1917 Ayrsley Town Blvd., Charlotte, NC 28273
The Carolinas Chapter ASID is coming to Charlotte on March 24th for our Spring Meeting, featuring CEUs, the Otto Zenke Awards Luncheon, a Student and Professional Panel, and the Excellence in Design Awards Gala. This year's event promises first-class educational programs, leading speakers and panelists, and authentic networking events.
Register today and join us in Charlotte! Early registration ends March 16th!
Registration Information

Registration for the 2018 ASID Carolinas Spring Meeting is open. Follow the link below for online registration.

Registration Fees

Registration Type
By March 16th
After March 16th
Meeting Only
Designer/IP Member
$85
$100
Designer/IP Non-Member
$110
$125
Student Member
$25
$40
Student Non-Member
$35
$50
Otto Zenke Luncheon
(Friends, family & faculty)
$45
$65
Gala Only
Member
$80
$95
Non-Member
$100
$115
Student
$80
$95
Guests
$80
$95
Meeting & Gala
Member
$155
$170
Non-Member
$195
$210
Student Member
$100
$115
Student Non-Member
$110
$125

Cancellation Policy

Please note cancellations are subject to a $15 processing fee. Cancellations after March 15th will not receive a refund.

Accommodations

To make your hotel reservation at the Embassy Suites in Charlotte/Ayrsley, please call the hotel directly at 704-970-5400.

Questions

If you have any questions, please contact our offices at 704-940-1717 or email us at administrator@nc-sc.asid.org. Thank you, again, and we are looking forward to seeing you March 24th for this great event!

Thank you to our 2018 Partrons



Interested in seeing your name here?
Check out the benefits of the ASID Carolinas Partnership Program or
contact ASID Carolinas Administrator for more information!
Schedule of Events

8:30am - 2:00pm
Registration
8:30am - 9:30am
Morning Break
9:30am - 10:30am
101 - CEU
Water Sense: Efficient Shower Technology
(.1 CEU Credit)

Chris Jones, Aquademie Sales Training Manager for Hansgrohe

10:30am - 10:45am
Mini Break
10:45am - 11:45am
201 - CEU
Can't Hear Yourself Think? How Textiles Can Help with Acoustics


(.1 CEU Credit)

Deb Hines, Carnegie Fabrics

12:00pm - 1:30pm
Otto Zenke Awards Luncheon
Designing with a Purpose: A Meaningful Look into Professional Development with ASID

Olivia Leyland, Allied ASID

2:00pm - 3:30pm
301 – CEU
Sustainability Standard: Sustainable Production of Natural Dimensional Stone
(.1 CEU Credit)

Chi Yiu, A&D Account Manager at Architectural Granite & Marble

2:00pm - 3:30pm
Student & Professional Panel Discussion

Suzanna Lawler Boney, ASID
Lawler Design Studio
Pam McPeak, ASID
Southern Places
Amelia M. Myers, Allied ASID
Amelia Myers Design
Vicky Serany, Allied ASID
Southern Studio Interior Design

6:00pm - 7:00pm
Excellence in Design Awards Gala Reception
Black Tie Optional
7:00pm - 10:00pm
Awards Ceremony and Entertainment
Speakers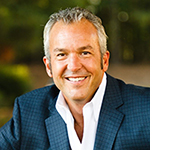 Christopher Jones
Christopher W. Jones is the Sales Training Manager for Hansgrohe. He has 20+ years of experience in training and course development: delivering training and designing and writing courses for not only Hansgrohe's field sales reps and their clients but also to professionals such as Architects and Designers. He is an experienced professional speaker, published author and has a passion for delivering dynamic programs to the industry. He has a Masters Degree in Adult Education from Auburn University and this has given him extensive knowledge that he integrates into all of his training and educational events.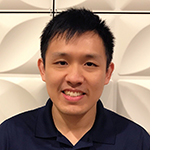 Chi Yiu
Chi Yiu is currently an A&D Account Manager with AG&M, specializing in granite, quartz, marble and various stones. Prior to his position, he was a commercial interior designer and a kitchen and bath designer. From 2011 through 2014, Chi was a Color Stylist at Sherwin Williams, where he formulated coatings for wood, metal and plastic. He has been in the building industry for 10+ years and is a past Emerging Professional Chair for the Carolinas Chapter ASID. When not at work, Chi stays involved with various design organizations to promote good designs.