Design Carolinas Magazine
A New Benefit of ASID Carolinas Membership!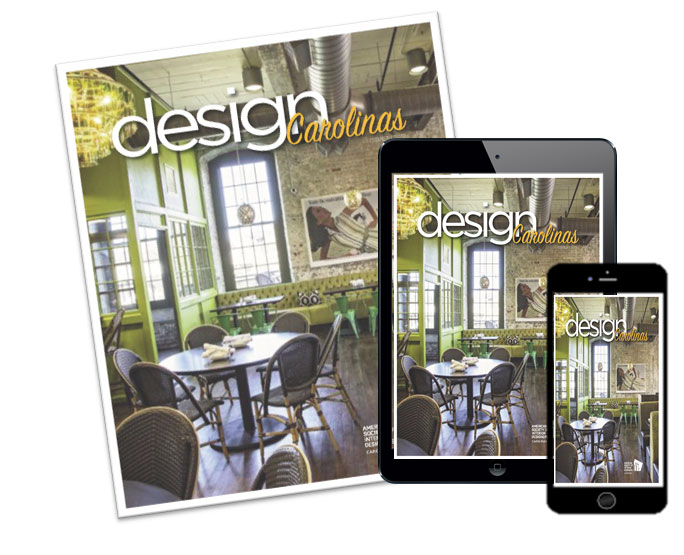 Every practitioner and Industry Partner Representative in good standing should receive a copy of the quarterly Carolinas chapter magazine, Design Carolinas.
Debut Issue Cover
This summer's debut issue features on the cover Alem Dickey Keel Interior Design, Melinda Bell Dickey, Greensboro, NC. Watch for your copy coming in the mail soon!
Got News We Can Use?
If you are an ASID Practitioner, Educator, Student, or Industry Partner Representative and would like to submit an industry-related article or a noteworthy piece of news about you or your company for the next magazine, please contact Carolinas chapter Magazine Chair, Shane Jones: president@nc-sc.asid.org.
Looking to connect with ASID Carolinas Chapter members?
We have print advertising opportunities in our Quarterly Magazine for you to get your company front and center:
For more information, please contact Shane Jones directly:
"The way we communicate with others and with ourselves ultimately determines the quality of our lives"
-Anthony Robbins
"We keep moving forward, opening new doors, and doing new things, because we're curious and curiosity keeps leading us down new paths."
-Walt Disney
"Taking an image, freezing a moment, reveals how rich reality truly is."
— Anonymous