Annual Meeting

2017 ASID Carolinas Annual Meeting Postponed
Rescheduled for November 17th
Get Your CEUs this September!
December 31st marks the end of the 2-year reporting period!
November 17th, 2017 | 9:30 AM - 8:00 PM
Gaillard Center, Charleston, SC
We have been continuously monitoring Hurricane Irma's projected path and with the Carolinas being in danger of this massive storm, our main priority is our members' safety. After discussion with the Gaillard Center and other conference vendors in Charleston, the ASID leadership has made the decision to postpone and reschedule our Annual Meeting to a later date. We apologize for any inconvenience and appreciate everyone's understanding.
Rescheduled Annual Meeting Date:
Friday, November 17th, 2017
Gaillard Center - Charleston, SC
If you and/or your staff were previously registered for the original September 15th date of the ASID Carolinas Annual Meeting, your registration will automatically be transferred to the new November 17th date of the event. Please allow us a few business days to update our registration site and website. If you are unable to attend on November 17th and need a refund, please contact the offices at administrator@nc-sc.asid.org by September 29th without any penalty.
If you have a hotel reservation, please cancel this as soon as possible in order not to incur any cancellation fees. The Marriott Courtyard's number is 1-866-774-4997 or 843-805-7900. An updated reservation link will be sent at a later date for you to reserve the new meeting date in November. Please allow a few days for us to send this information out.
Registration is open for the rescheduled Annual Meeting and you can register at the blue button link below for the new November, 17th date.
.
Registration Information

Registration for the rescheduled 2017 ASID Carolinas Annual Meeting in Charleston is open. Click on the button below to register online today. Early registration cutoff is October 27th.

Registration Fees

Registration Type
Early Bird
After 10/27
Designer/IP ASID Member
$210
$260
Designer/IP Non-Member
$260
$310
Student ASID Member
$80
$80
Student Non-Member
$105
$105
Lunch Program and
Awards only
$45
$50
Friday Cocktail
Reception only
$60
$65

Cancellation Policy

Registration cancellations must be received in writing. Cancellations received on or before November 8th (six business days prior to the meeting) are entitled to a full refund less a $50 processing fee. No refunds will be awarded for cancellations after Novmeber 8th or for no-shows.

Accommodations

Notice regarding existing hotel reservations: If you have a hotel reservation, please cancel this as soon as possible in order not to incur any cancellation fees. The Marriott Courtyard's number is 1-866-774-4997 or 843-805-7900. An updated reservation link will be sent at a later date for you to reserve the new meeting date in November. Please allow a few days for us to send this information out.

Questions

If you have any questions about the Annual Meeting, please contact the ASID Carolinas offices at 704-940-1717 or email us at administrator@nc-sc.asid.org.

Thank you to our Annual Meeting Sponsors
City Market Sponsors
American Products Inc.
Bassett Furniture
California Closets
Carpets To Go & more
Charleston Magazine
Circa Lighting
Daniel Osborne & Co.
Dreams & Destinations
Edelman Leather
Feizy Rugs
Ferguson
Gateway Supply Co
Kravet
McWaters
Palmetto Tile Distributors
PPG
Reclaimed DesignWorks
Sherwin Williams
Triton Stone Group
Verellen
Victoria & Albert Bath, LLC
Wendover Art Group
Waterfront Sponsors
ADAC
The Robert Allen Duralee Group
Is your company interested in gaining additional exposure and meeting face-to-face
with designers from across the Carolinas?
Click here to learn more about sponsorship opportunities.

Thank you to our 2017 Patrons!


Interested in seeing your name here?
Check out the benefits of the ASID Carolinas Patron Program or
contact ASID Carolinas Administrator for more information!
Schedule of Events

Thursday,
November 16th
5:00pm
Board Meeting
6:00pm - 8:00pm
Welcome Reception
LePrince Fine Art Galleries
Friday,
November 17
7:30am - 5:30pm
Registration
9:00am
Welcome and Breakfast
10:00am - 11:00am
Concurrent Sessions
101 – CEU (1 CEU Credit)
Managing Jobs: How to Stay Happy and Profitable
This session explores client management business practices that we have inherited from our past that no longer work in today's economy. New proven and currently successful client and design job strategies are presented and detailed.

Terri Taylor, ASID, IDS, Design Biz Blueprint

102 – CEU (1 CEU Credit)
Hands On Experience with Evidence Based Design
Practitioners in interior design, who operate at a high level of professionalism, are depending more and more on the results of research studies that relate to their project definition and closure. One of the reasons that evidence-based design is gaining momentum is the availability of research reports of high quality. Much research on the built environment has been completed within the last 25 years and provides a sound and diverse basis to inform design. Evidence-based design is a phrase that you should be prepared to discuss in your networking and interviewing experiences and in your practice of interior design. While much information can be found about evidence-based design, a hands-on experience in locating relevant studies, evaluating and interpreting the studies, and considering applications of the studies to practice will enhance ability to use primary sources of scientific research.

Margot Olson, ASID, Appalachian State University

10:30am
Product Lounge Set Up
11:10am - 12:10pm
Concurrent Sessions
201 – CEU (1 CEU Credit)
The Economics of Biophilic Design
This one-hour program examines the economic argument in favor of biophilic design using case studies from five sectors; workplaces, health care, education, retail and built communities. Research from neuroscience and endocrinology show the crucial role that experiencing nature has for our physiological well-being. The research involving biophilic design and its impact on human health, productivity and behavior is described and the potential for cost savings or increased revenue to the five sectors examined is summarized.

Mary Golden, Green Plants for Green Buildings

202 – CEU (1 CEU Credit)
Managing Jobs II: How to Stay Happy and Profitable
This session will continue to explore client management business practices that we have inherited from our past that no longer work in today's economy. New proven and currently successful client and design job strategies are presented and detailed.

Terri Taylor, ASID, IDS, Design Biz Blueprint

12:10pm - 12:30pm
Product Lounge
12:30pm - 2:00pm
Luncheon
Keynote Presentation, Chapter Awards, Business Meeting, and New Board Introductions

Randy Fiser, CEO of the American Society of Interior Designers

2:00pm - 2:30pm
Product Lounge
2:30pm - 3:30pm
Concurrent Sessions
301 – CEU (1 CEU Credit)
Wellness Within Your Walls: Using Sustainable Resources
This one hour seminar will focus on the Wellness Within Your Walls® Sustainable category. The recycling movement has come far from its early days and grown into the larger sustainability classification. But what is Sustainable? Learn about the two main aspect of sustainability: repurposed resources and renewable resources, including the role of innovation, energy efficiency, and life cycle assessments, and about how we can use the Sustainable category to make healthy and wise choices for our homes.

Jillian Pritchard Cooke, Wellness Within Your Walls

302 – CEU (1 CEU Credit)
The History and Heritage of Hand-painted Wallpapers
Hand-painted wallcoverings are an enduringly popular element of interior design. This course will provide an overview of the origination of their use in interior decoration, the stylistic trends characteristic of hand-painted wallcoverings from the 18th century through contemporary usage, information on how modern studios create the panels and inspirational examples of both historic and contemporary installations. Designers will complete the course with an understanding of the origins, uses and proper installation processes for hand-painted wallcoverings in today's world.

Savannah Amerson, Kravet Southeast

3:45pm - 4:45pm
Concurrent Sessions
401 – CEU (1 CEU Credit)
Creating Collaborative Spaces that Work
Organizations know that group work is central to success, but struggle to offer effective collaborative spaces. The workplace is increasingly shifting from a "me" to a "we" work environment. But the planning solutions are often hit-or-miss. Organizations are largely operating in the dark as they struggle to offer workspaces that successfully respond to the complexity of work and workplace.
402 – CEU (1 CEU Credit)
LED - 10 Myths Busted
LED lighting is no longer new, but common misconceptions remain. This session will review ten of the most popular misunderstanding of LED Lighting, explain the flaw in though and then share how a user can turn them from a negative to a positive aspect of lighting design. FCC and warranties related to LED will also be discussed.

Ryan Berlin, S.L. Hulett & Associates

4:45pm - 5:30pm
Product Lounge
6:00pm - 8:00pm
Cocktail Reception
Ella Walton Richardson Fine Art Gallery
Speakers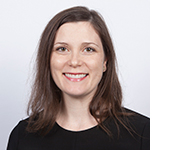 Savannah Amerson
Kravet Southeast
Ms. Amerson's career in the interior design industry began by chance when she accepted a position as a graduate teaching assistant for a course on Early American decorative arts at the Winterthur Museum through the University of Delaware Department of Art History, where she was pursuing a Masters degree of Art History with a specialty focus on 19th and 20th century American painting and drawing. Until that time she had not considered material culture to be a relevant field, but she found she was wrong and fell in love with early American furniture and textile crafts. After completing her masters degree and thesis, Ms. Amerson relocated to Atlanta, Georgia and was introduced to the living and breathing incarnation of all that history by meeting interior designers and working with a showroom at the Atlanta Decorative Arts Center. Since 2003 Ms. Amerson's career in the industry has spanned from Georgia to California to New York and beyond. Her work has maintained a focus on bringing beautifully crafted products and brands to the interior designer. She strongly believes that a thorough education on the historical context of design, and the artisan craft processes that produce decorative furnishings, will help today's interior designers achieve work that truly reflects the needs and aspirations of their clients.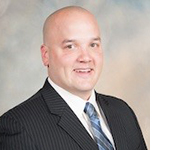 Ryan Berlin
Managing Partner
SL Hulett & Associates
Ryan has been in sales and management roles in the electrical industry for over 17 years with over 9 years specifically on the light fixture side of the business. Utilizing his technology and industry experience, Ryan has authored multiple continuing education LED courses accredited by the American Institute of Architects. Ryan has spoken at various industry events and presented courses to thousands of lighting specialists, architects, interior designers, and lighting designers. Ryan holds a Master of Business Administration and a Bachelor of Science in Information Technology and is based in the metro Charlotte, North Carolina area.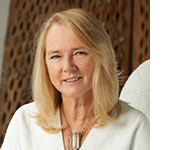 Jillian Pritchard Cooke
Founder
Wellness Within Your Walls
Jillian Pritchard Cooke is the founder of Wellness Within Your Walls (WWYW), a health and wellness company that aims to connect the global family with healthy, eco-sensitive products that result in sustainable, non-toxic interior environments. To simplify this process for consumers and industry professionals, WWYW certifies: People, Places, Programs, and Products. WWYW is working closely with developers, builders, architects, and interior designers around the world to drastically reduce toxins in the interior environment. Presently, WWYW is working on case study homes in all regions of the US, as well as several in the UK and EU.

Jillian has authored numerous articles that specifically deal with reducing harmful toxins. She presently serves on the Board of Trustees of the Sustainable Furnishings Council and is chair of the SFC Education Committee. Jillian is a frequent speaker with many global trade associations.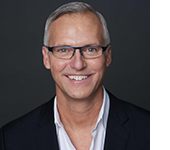 Randy Fiser
CEO
American Society of Interior Designers (ASID)
Randy Fiser spreads the mission of "Design Impacts Life" through his work as the American Society of Interior Designers (ASID) chief executive officer. As ASID CEO, Fiser leads the Society's 25,000+ members from commercial and residential sectors across North America to advance the profession and communicate the transformative power of design on people's lives.
Since being named CEO in 2012, Fiser has inspired change, playing a key role in advancing the interior design profession and the organization. He has invested heavily in research; enhanced ASID's reach through new partnerships with organizations like the Clinton Global Initiative, Delos, and the International WELL Building Institute; secured crucial practice rights victories in Massachusetts; and moved ASID headquarters into an award-winning "living laboratory" studying the impact of design in the workplace. His mission and message is evident in all that he does – to demonstrate that hiring an interior designer is not only a good return on investment but a decision that transforms lives.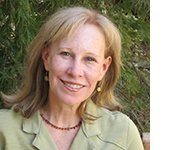 Mary Golden
Founding Principal
The Golden Group
Mary Golden, founding principal of The Golden Group, works out of her office in the redwood and wine grape country of Northern California as an advocacy incubator and Executive Director of Green Plants for Green Buildings (GPGB), a non-profit dedicating to bringing nature indoors and communicating the aesthetic, economic, and wellbeing benefits of nature in the built environment.
In the past two years, she and her GPGB colleagues have shared this plant benefits information by speaking at international conferences and via strategic digital and social media campaigns. Involved with educational activities at the intersection of plants, people, and businesses for over 26 years, Mary is thrilled to observe the growing scientific evidence that supports the wisdom of reconnecting people with nature.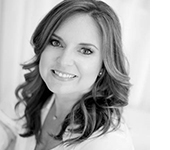 Tiffany R. Goolesby
Architectural and Design Manager, Knoll, Inc.
Tiffany Goolesby brings 15+ years of industry experience to Knoll. As an Architectural and Design Manager she is responsible for developing brand recognition and growth in the market while collaborating with the design community on workplace design. As a member of Knoll's Workplace Leadership program, she engages in workplace research studies and shares Knoll's rich design heritage with the industry through CEU's and other educational opportunities. Prior to joining Knoll Tiffany received her B.S. degree in Interior Design from Auburn University in 2000 and began her career as a commercial interior designer in Nashville, TN. With an interest in sales and marketing, Tiffany spent nine years representing various commercial floor covering product lines and returned to the furniture industry in 2013 in the same capacity. In her free time, she enjoys spending time with her husband, chocolate lab, and two children, John Carter and Emma as well as traveling, visiting new restaurants, and attending art shows.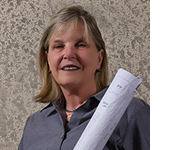 Margot Olson
Professor and Coordinator of Interior Design
Appalachian State University
Margot is Professor and Coordinator of Interior Design at Appalachian State University. She completed doctoral and master's degrees at Florida State University and a bachelor's degree at Carnegie-Mellon University. Margot specializes in residential interior design with an emphasis on aging-in-place, accessibility, and universal design. Her current research interests relate to aging-in-place in both the residential and the active-leisure industry. For more than 10 years, Margot has served in leadership positions with the American Society of Interior Designers, Carolinas Chapter, recently serving the three-year term as President-Elect, President and Past-President. Margot was chosen as the Outstanding Educator for ASID Carolinas Chapter and was chosen Outstanding Faculty Member for the College of Fine and Applied Arts by the Student Government Association.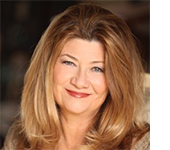 Terri Taylor, ASID, IDS
President and Creative Director
Taylor Design Group and Interior Design Business Academy
Terri Taylor is a frequent speaker and guest lecturer at design conferences and interior design colleges throughout the country. She speaks on a number of topics related to the business of interior design, including: business practices, sales, marketing, motivation, leadership, success, and personal growth. Ms. Taylor is nationally known as an interior design business expert and coach who teaches and mentors interior designers to help them create successful design businesses.
Terri has over 32 years in the interior design and construction business. She holds both residential and commercial general remodeling Arizona Contractors Licenses, and she qualified for her NCIDQ certification in 1991. Terri is a professional member of ASID, IDS and NCIDQ.
.