2019 Fall Meeting Sponsorship
2019 Next Level - Fall Meeting Sponsorship Information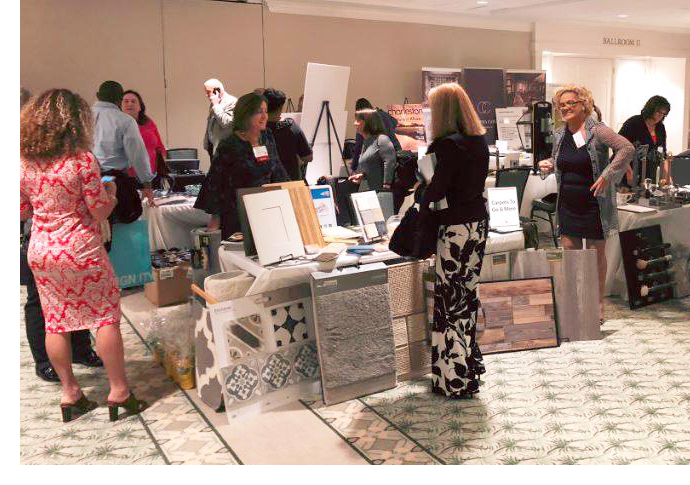 Increase your presence and reach within the interior design community of North and South Carolina by sponsoring the Carolinas Chapter of ASID's Fall Meeting on September 13th in Greensboro, NC. This year's program has been specifically designed to give sponsors quality facetime and networking with meeting attendees. Browse this page for complete sponsorship details.
If you have any questions or require additional information, please contact the Carolinas Chapter of ASID offices
at administrator@nc-sc.asid.org.
Fall Meeting Vendor/Sponsor Information
Morning Introduction & Networking:
To kick off the day, we plan on giving each sponsor 30 seconds to personally introduce themselves and their product line/company to all of the attendees. Sponsors will also have time to network with attendees during morning registration.
Lunch Product Lounge:
Sponsors will receive a 6ft table and 2 chairs to use in the Product Lounge. Tables can be split between two reps if needed. Attendees will have time to visit each station during lunch.
Afternoon Break:
We will have a break in the afternoon to give additional time for sponsors to show their product line and make valuable connections.
Bonus Items:
Not only will all sponsors be given a full attendee list, but they will also have their company info and logo featured on a flyer that will be given to all attendees. Additionally, sponsors have the option to provide a promotional item to be included in the swag bags that all attendees will receive!
To Become a Sponsor Today:
To register as a sponsor at the 2019 Next Level – Fall Meeting, please click on the link below. For additional information, email Melissa Klingberg at Administrator@nc-sc.asid.org.
Event Sponsors
Thank you to the following companies who have already pledged their support of the Carolinas Chapter of ASID and are sponsoring the 2019 Next Level – Fall Meeting:
Lunch Sponsor
Sherwin-Williams
Product Lounge Sponsors/Exhibitors
B&B Associates
California Closets
Chelsea House
Conarte America
Designers Today
Dreams & Destinations
Fiber-Seal of the Triangle & Triad
Global Views
High Point Financial Design
Modern History/Somerset Bay,
Bliss Studio, Eilko Rugs and SDH Linens
Momentum Textiles & Wallcovering
Nate McElwee
Randy Masters
Romo USA
Scarborough House
Sherwin Williams
Sustainable Furnishings Council
Tarkett
Uttermost
Wildwood
Questions
If you have any questions about becoming a Fall Meeting sponsor, please contact the Carolinas Chapter of ASID offices at administrator@nc-sc.asid.org.