Message from the President
Becoming A Fellow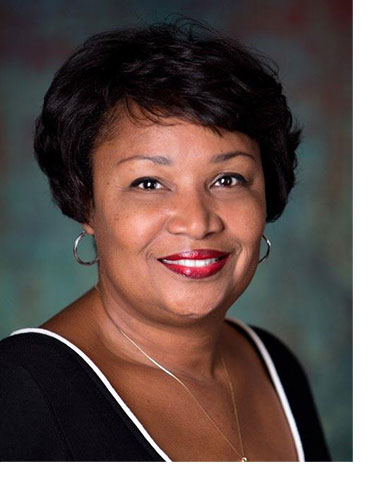 Each year, ASID recognizes the exemplary achievements and outstanding service demonstrated by highly engaged members, chapters, student chapters, and industry partners through our awards and honors programs. One of the national awards is becoming a Fellow. The Carolinas Chapter has produced two Fellows who have become National Chairs, Bj Miller, FASID and Tim Schelfe, FASID, FASID, CAPS, CID. From our chapter alone there are eight others whose names can be seen on our website, https://nc-sc.asid.org/fellowship. Each recipient has shown notable and outstanding contributions to the profession through their work which they have demonstrated a long-standing commitment to ASID and the interior design industry.
Have you ever thought about what it means to aspire to an ASID Fellow? As my presidency wains, I think about what my chapter involvement has been like over the last ten year. With every position I've taken on, it has been a labor of love. Yes-that does sound like a cliché, but I am passionate about ASID and the advancement of the design industry. Becoming a Fellow is a high honor as only 1% of ASID members achieve this auspicious level. So, what does it mean? Emily Walser, Ed Starr and Linda Sorrento will speak on what it means to them. This year our chapter did not have anyone inducted into the College of Fellow but next year will be another opportunity to vote. The 2019 recipients were honored at Celebration – The ASID Awards Gala in Atlanta, Ga in July. It was exciting to meet the recipients and be inspired to hear how they have impacted the design community.
Be sure to check out our Carolina's chapter headliner topics:
· "Members on the Move" an up-close and personal interview. This month read how Emily Walser, Ed Starr, and Linda Sorrento speak on what it means to them to be a Fellow.
· Register for "Next Level" Annual Conference in Greensboro, NC
· Watch for "Design Carolinas Magazine" …coming soon
As a reminder, explore the local design community events happening all around the region. Each week be on the lookout for events posted on our Facebook and Instagram page as well the Chapter website, visit today by clicking here.
Let's journey together…
With Warm Regards,
Shane Jones, Allied ASID
Carolinas Chapter President 2018/2019