Message from the President
From the Desk of Jennifer Mendelsohn, ASID Carolinas President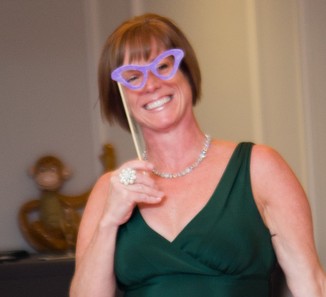 A Big Hello, from your new ASID Carolinas Chapter President!
I am excited to be your president for the 2016-2017 fiscal year. With close to thirty years of ASID membership, and having held several chapter leadership roles, I am thrilled to be finally sitting in the hot seat. Besides guiding the chapter through our strategic plan, my presidential goals for the year comprise of bolstering our local design communities and exploring new alternative revenue streams for the chapter.
I'm pleased to announce that at this writing we have all but one Design Community Chair position filled for the year. They have many fabulous activities in the works, from CEU lunch and learns, factory tours to wine down Wednesdays. Be sure to check your email for announcements to the meetings in your area.
One of revenue generating concepts your board is hard at work on include an annual sponsorship program that allows our Industry Partners to engage on an exclusive level with both the design professionals and our student members. I encourage all our Industry Partners to participate at some level and to click here for all the details. Other fundraising ideas in the works are home builder showhouses and designer tour of homes. If you have a great idea or want to be involved, your board is all ears!
Many times, I'm asked what ASID has done for me. Being part of a professional organization allows me to give back to the design community that has supported me over the years. I am surrounded by a group of people that share the common goal of advancing the profession of interior design and who celebrate the power of design to change people's lives. This year, I challenge you to take advantage of all that ASID and the Carolinas Chapter offers and to possibly even raise your hand to volunteer-I promise you it is worth it!
Let's get started…
Jennifer R. Mendelsohn, ASID
2016-2017 ASID Carolinas Chapter President
Meet your 2016-2017 Board of Directors
President Elect: Rebecca Compton, ASID | Past President: Susan Carson, Allied ASID
Financial Director: Deb Dunlap, ASID | Director at Large: Margaret Donaldson, ASID
Membership Director: Nicole Norris, ASID | Communications Director: Kiara Shuford, Allied ASID
Professional Development Director: Sheri Chambers, Allied ASID | Student Rep to the Board: Nicole Long
Emerging Professional Director: Dee Dee Bonds, Allied ASID
Design Communities Director: Shane Jones, Allied ASID
Student Affairs Director: Olivia Leyland, Student ASID
A big thank you to your 2016-2017 Design Community Chairs
Western NC: Ashley Russel, Allied ASID and Abby Burns, Allied ASID
Triad: Stephanie-Alexis Lazar, Allied ASID
Eastern NC: Martha Brown, Allied ASID, Dianna Jeffries, ASID and Sara Veety, Allied ASID
Metrolina: Vacant and needs a chair
Coastal NC: Stephanie Martins, Allied ASID
Up Country SC: Jean Carter, Industry Partner
Midlands SC: Amy Spencer, Allied ASID
Lowcounty SC: Amandra Kelly, Allied ASID