Excellence in Design Awards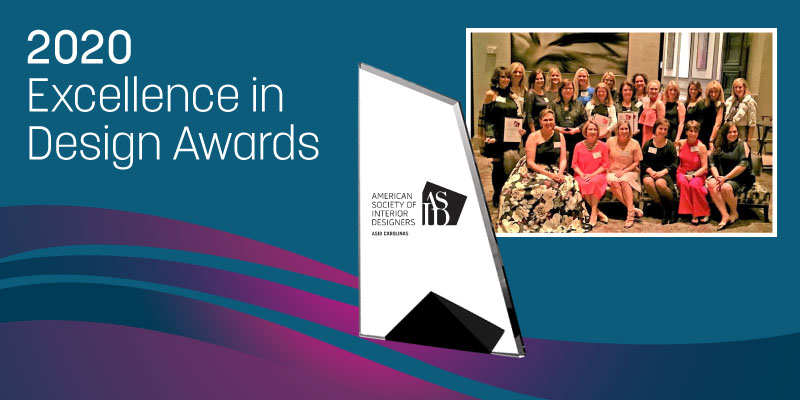 The Carolinas Chapter of ASID's Excellence in Design Awards Contest recognizes and highlights projects by Associate, Allied, and Professional members of the Carolinas Chapter of ASID that represent true excellence in interior design by successfully addressing client objectives, demonstrating creativity, and skillfully solving problems in a variety of interior design criteria categories.
For the 2020 Excellence in Design Awards, all entries will be submitted online via a specially-designed website for ASID design awards programs. Entries are $90 per project. The submission deadline is March 15, 2020. The ASID Carolinas 2020 Excellence in Design Awards will be presented during the Annual Meeting to be held in September 2020 in Asheville, NC.
2020 Excellence in Design Categories

Corporate under 7,000 sq ft
Multi-unit Residence
Corporate over 7,000 sq ft
Model Home
Healthcare under 7,000 sq ft
Designer House
Healthcare over 7,000 sq ft
Vacation/Secondary Home
Hospitality
Sustainable Residence
Institutional
Kitchen
Retail
Bathroom
Sustainable Corporate
Furniture or Special Cabinetry
LEED
Singular Space
Residence under 3,500 sq ft
Transportation
Residence over 3,500 sq ft
Historic Renovation
Adaptive Reuse
Award Winners
Take a look at the outstanding designers and the work that earned them the recognition they deserver:
"What you get by achieving your goals is not as important as what you become by achieving your goals."
- Henry David Thoreau
"Things work out best for those who make the best of how things work out."
- John Wooden