Excellence in Design Awards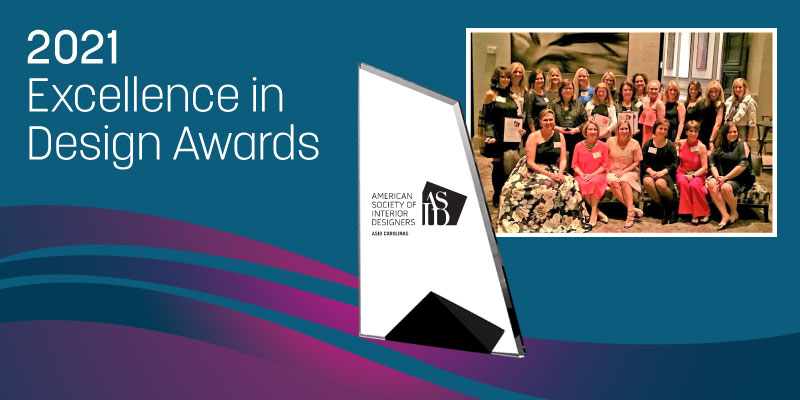 Now Accepting Submissions for the 2021 Competition!
The Carolinas Chapter of ASID's Excellence in Design Awards Contest recognizes and highlights projects by Associate, Allied, and Professional members of the Carolinas Chapter of ASID that represent true excellence in interior design by successfully addressing client objectives, demonstrating creativity, and skillfully solving problems in a variety of interior design criteria categories.
Submission Deadline: Project registration, completed entries, and payment for each submission must be received by Sunday, March 14, 2021, 11:59 PM EST. You will have access to edit an already submitted project until the deadline date. There will be no exceptions to the deadline and no refunds will be provided for incomplete entries.
Click Here to view the 2020 Excellence in Design Award Winners Gallery!
Award Winners
Take a look at the outstanding designers and the work that earned them the recognition they deserver:
"What you get by achieving your goals is not as important as what you become by achieving your goals."
- Henry David Thoreau
"Things work out best for those who make the best of how things work out."
- John Wooden