Excellence in Design Awards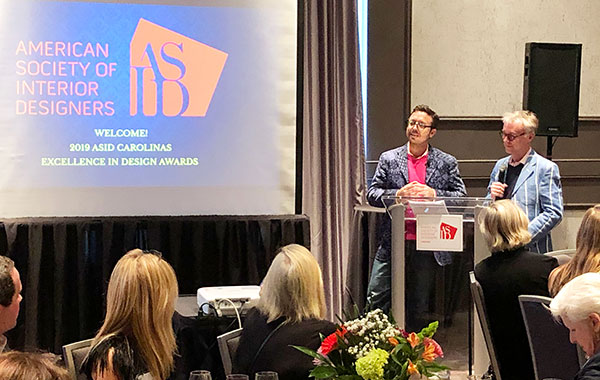 Our design competition recognizes projects by Associate, Allied and Professional members of the ASID Carolinas that represent excellence in interior design by successfully addressing client objectives and demonstrating creativity and skillful problem solving in the following design criteria categories.
ASID provides education for design practitioners that helps their businesses conform to environmental and safety standards. ASID design consultants receive the most current information on appropriate materials, technology, building codes, government regulations, flammability standards, design psychology, product performance and more. Armed with this knowledge, ASID designers protect the health, safety and welfare of people in interior environments.
ASID interior design consultants specialize in a wide range of areas. In the commercial sector, our members provide design and consulting services to the office, health care, institutional, hospitality and retail environments. In the residential field, our members' services range from space planning to designing a home office to customizing a home to meet specific client needs.
Award Winners
Take a look at the outstanding designers and the work that earned them the recognition they deserver:
"What you get by achieving your goals is not as important as what you become by achieving your goals."
- Henry David Thoreau
"Things work out best for those who make the best of how things work out."
- John Wooden