Chapter Recognition Awards
Congratulations to the 2022 Chapter Recognition Award Recipients!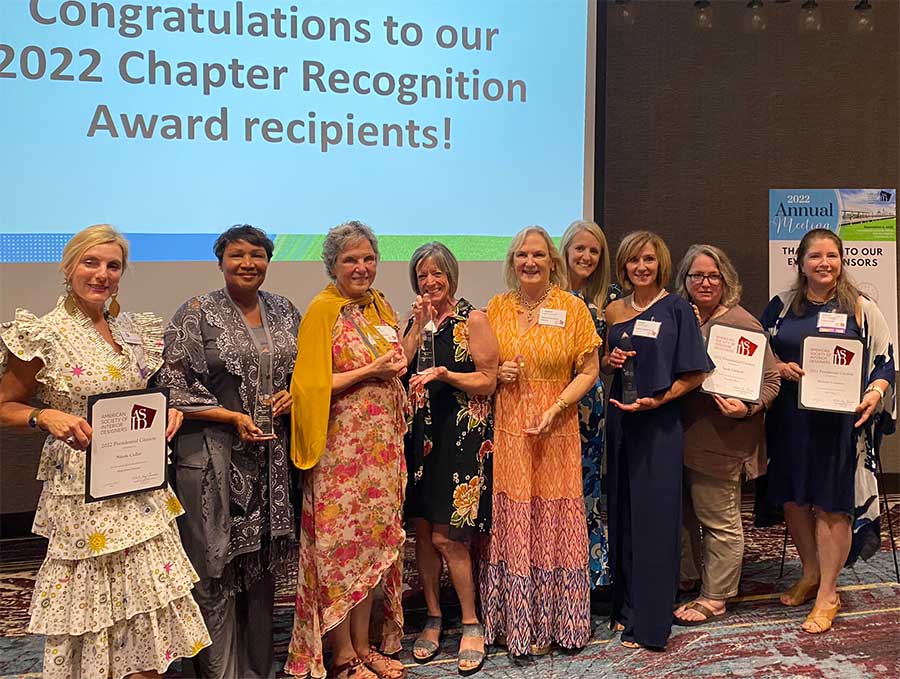 Chapter Recognition Awards recognize and celebrate individuals, Industry Partners, and institutions who have made significant contributions to the Carolinas Chapter and interior design industry.
Education Award – Margot Olson, ASID
Media Award – Christi Barbour, Allied ASID & Christi Spangle, ASID
Industry Partner Award – Shane Jones, Allied ASID with Sherwin Williams
Carolinas Chapter Award – Jennifer Mendelsohn
Dora Gray Distinguished Designer Award – Margaret Donaldson, ASID
Thank you to all of our award recipients for all of your hard work and dedication to ASID Carolinas!
Chapter Award
2021 – Sarah Caldwell
2018 – Susan Carson
2017 – Jane Jilich
2016 – Emily Walser
2014 – Agnes Willcox
2014 – Emily Walser
2013 – Nicole Norris
2010 – Tim Schelfe
2006 – Margaret Donaldson
Education Award
2021 – Isabelle Odjaghian
2020 – Gisele Taylor Wells
2016 – Jane T Jilich
2015 – Ruth Beals
2015 – Dr. Jane Nichols
2014 – Dr. Ellen Goode
2014 – Anne Martin
2013 – Judith Brinks-Berry
2013 – Madge Megliola
2013 – Dr. Carolyn Turner Smith
2010 – Rebecca Sweet
Dora Gray Award
2018 – Tim Schelfe
2016 – Emmy Williams
2015 – Cameron Wilson
2014 – Nicole Norris
2013 – Joni Vanderslice
2009 – Duval Acker
Media Award
2021 – Melinda Wedd
2020 – Kathryn Greeley
2018 – Gaye Tapp
2017 – Joni Vanderslice
2016 – Megan Parks
2016 – Michael Enscore
2015 – Traci Zeller
2015 – Lisa Mende
2014 – Laura Holland
2009 – Timothy A. Barkley
IP Chapter Award
2020 – Susan Inglis (Sustainable Furnishings Council)
2019 – Sherwin-Williams
2017 – Shane Jones (Sherwin Williams)
2016 – Shane Jones (Sherwin Williams)
2015 – Tessa Jones (PPG); Cosentino
2014 – Hansgrohe; Legrand