Continuing Education Units (CEUs)
Continuing Education for Interior Designers in the State of North Carolina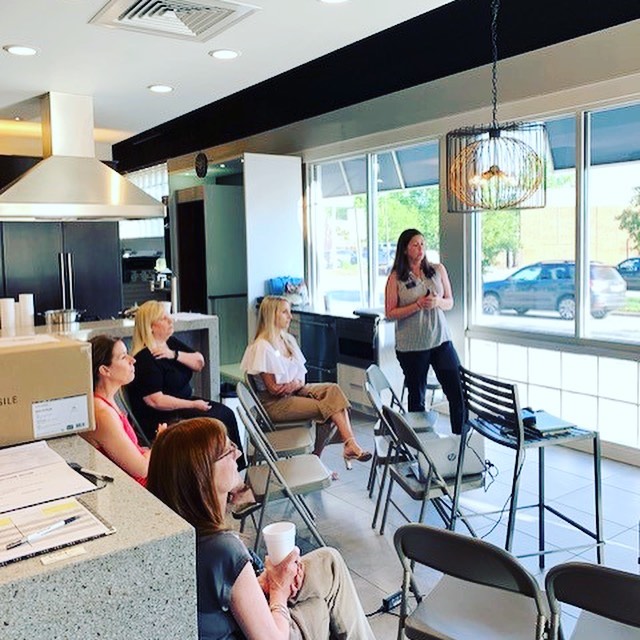 The State of North Carolina does not have any legislation in place concerning the regulation of the interior design profession. To learn more about professional licensing and regulation across the country, please visit Council for Interior Design Qualification page here this link.
ASID members must earn a minimum of 1.0 unit (10 hours) of approved continuing education (CEU) every two years. The current reporting period is from January 1, 2018 – December 31, 2019.
Follow THIS LINK to read a well written article regarding the value of continuing education.
Where can you find continuing education courses to fulfill requirements?
For in-person courses in and around North Carolina: Check the ASID Carolinas Calendar for courses offered at monthly Design Community meetings, by ASID Industry Partners, and pur "BIG Events" like the Spring Meeting and Fall Conference.
For in-person courses in and around the USA: Check the ASID National Calendar for courses offered at various events across the country.
For online courses that you can take anytime, anywhere: Visit the ASID Academy, the online learning management system that provides new opportunities for continued education and professional development for interior design professionals.

Acronyms and Important Background Information
IDCEC
Interior Design Continuing Education Council: The organization that serves as a central entity for the sharing of interior design continuing education information, approval, and registration.
There are three IDCEC core member organizations:
ASID [American Society of Interior Designers]
IDC [Interior Designers of Canada]
IIDA [International Interior Design Association]
The groups work together to approve continuing education courses. Courses approved through one of these organizations is approved for all of these organizations.
CIDQ
Council for Interior Design Qualification: The organization that implements the NCIDQ Examination, which serves to identify to the public those interior designers who have met the minimum standards for professional practice. Successful completion of the NCIDQ Examination is a prerequisite for professional registration in those U.S. states and Canadian provinces that have enacted licensing or certification statutes to protect the health, safety and welfare of the public. The NCIDQ Examination must also now be passed by designers applying for professional membership in various professional organizations (including ASID).
HSW
Health, Safety, Welfare: This term refers to courses having these types of educational components. Examples: following guidelines for barrier-free (ADA-compliant) spaces; understanding fire and building codes; choosing appropriate lighting levels and materials for the elderly; improving indoor air quality; planning safe, healthy hospital wards; choosing eco-friendly materials for the home; creating ergonomic workplaces; using daylighting for reduced energy consumption; etc.
CEU
Continuing Education Unit: The general term for continuing education. Some people use CEU and CEPH interchangeably, but this is not accurate.
CEUs do not necessarily address HSW issues – instead, they could consist of topics such as marketing one's business, learning a new accounting or drafting software program, color forecasting, etc.
ASID requires its members take 1.0 CEUs (i.e., 10 hours) every two years. Find out more here.