Speakers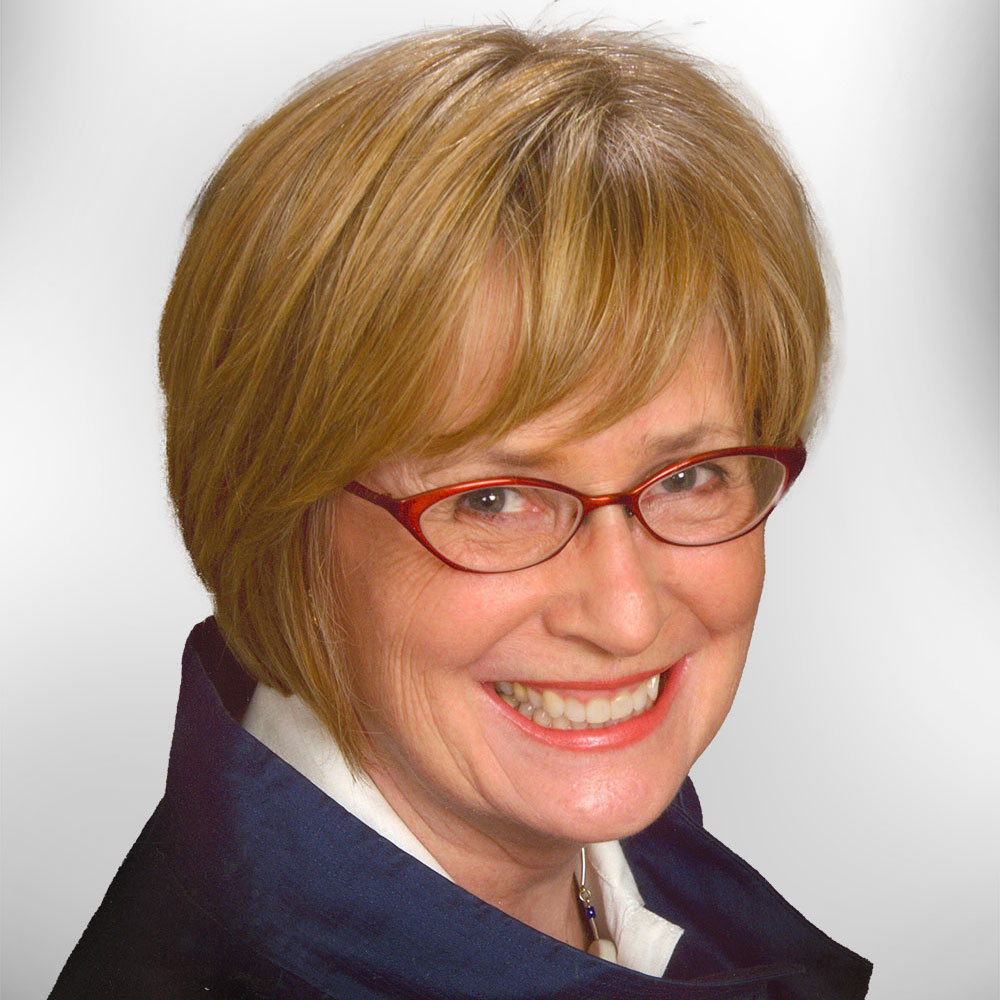 Linda Sorrento, FASID, LEED Fellow, IIDA | Keynote
Acting Chief Operating Officer, mindful MATERIALS, Inc.
A deep concern for how interior environments impacts human health and performance has informed every facet of Linda Sorrento's four decade career as an interior designer, educator, and advocate of healthy, safe, and livable environments.

As Acting COO of mindful MATERIALS she drives purpose-driven change to make holistic sustainability a ubiquitous factor in building and interior materials decision-making. Linda spearheaded market transformation efforts for the US Green Building Council as the senior director of Education Partnerships, and LEED for Commercial Interiors. She was the inaugural Executive Director for the National Academy of Environmental Design. Linda was an Assistant Professor at George Washington University and Northern Virginia Community College. Linda was a principal developer of the ASID REGREEN Residential Remodeling Guidelines, a joint project with the US Green Building Council. She was the principal interiors subject matter expert for the GSA Sustainable Facilities Tool developed by the U.S. General Services Administration for efficient and healthy buildings.
---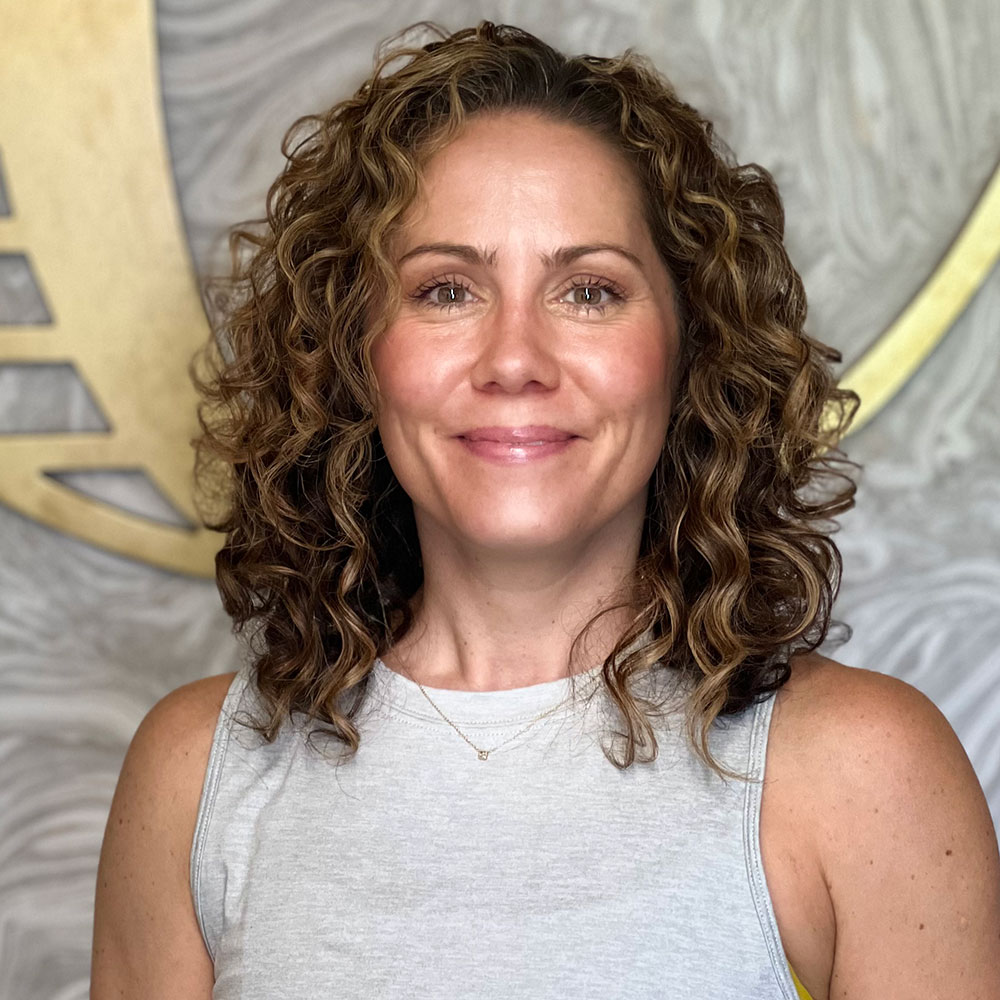 Erin Atkinson
Owner, Chancery Custom
With a yearning to get back behind a sewing machine, and a degree in pattern-making and apparel design, Erin Atkinson started taking on small home interior projects as favors for friends in early 2012. Self-taught and eager to learn, she took on project after project—and a pastime rapidly snowballed into a full-time business. Over the last decade, Chancery Custom has grown from a home-based passion into a team of artisans creating handmade bespoke projects for designers, homeowners, and business owners alike.
We provide one-of-a-kind, handcrafted products while also pursuing our mission of empowering women, specifically refugees. Our business practices are steeped in empathy and respect for people and our planet, ensuring fair wages and fostering a positive work environment. Everything crafted by Chancery Custom reflects the fact that a home and its contents, just like its inhabitants, do not fall into the category of "one size fits all."
---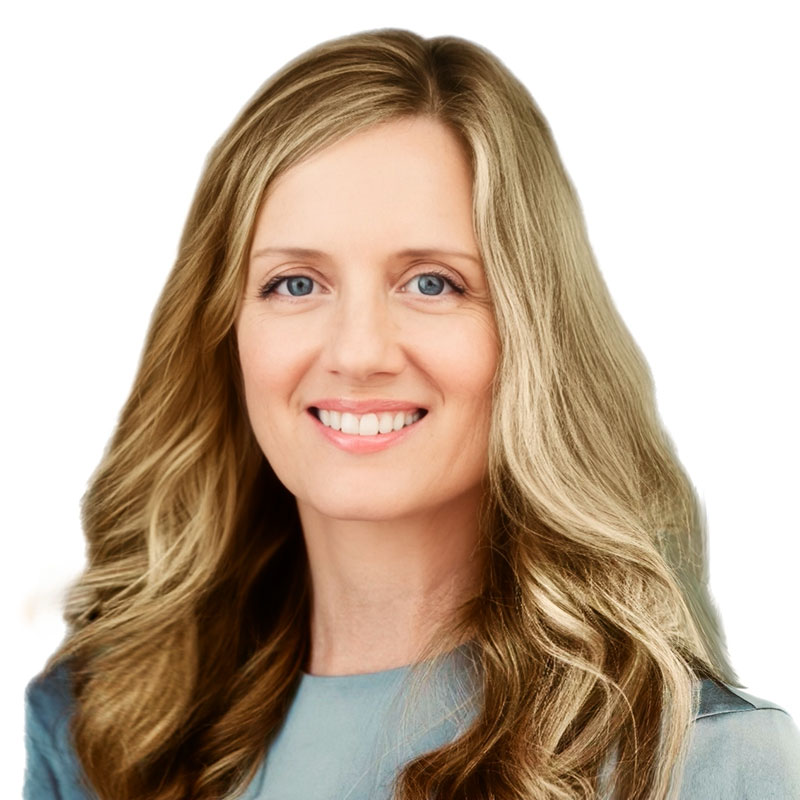 Amy Milani, PhD
Designer Account Executive, The Sherwin-Williams Company
Dr. Milani has over thirty years of experience in interior design with a primary focus on regionalism, preservation, and color theory. She earned her B.S. in Interior Environments and M.S. in Environment Behavior Studies from the University of Wisconsin- Madison, researching visual metaphors and authenticity in regional design.
During this time, she also received a special topics training in color theory in Fine Arts and Painting. Having the opportunity to live abroad for eight years in the Czech Republic, Austria, and Germany, Amy completed her doctoral studies at the Universität für angewandte Kunst Wien (University of Applied Arts in Vienna). Her research focused on preservation and authenticity in the built environment. In 2016, she began working for Sherwin-Williams as an architectural color consultant and was promoted in 2018 to manage the program in Charleston, SC.
In 2020, she implemented changes to transform the consultation service to a virtual format and returned to work with clients, completing over 4,000 residential color and paint product plans in the southeast region. In 2023, she was promoted with Sherwin-Williams to Designer Account Executive for the coastal area between Myrtle Beach, SC and Savannah, GA, where she provides education, resources, and support in color and paint technology to the design community. Her passion for local color continues to be a driving force in her work and study.
---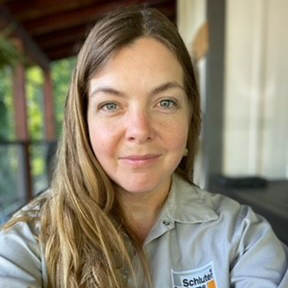 Liz Roberts
Field Representative, Schluter Systems L.P.
Liz Roberts has been involved in the tile industry for over 17 years. She started her career in the installation world in 2006, working with a master tile setter in the High Country and Charlotte area in North Carolina. She is also a mixed media artist who used her art background to work for several tile showrooms as an in-house tile selector.
In 2013 Liz started her own tile installation company, Liz Roberts Works and moved to Asheville, NC in 2015. She specialized in the construction of showers, floors, and other artistic tile installations throughout the mountains of NC.
For the last 2 years, Liz has worked for Schluter Systems- A global manufacturing company that is the market leader in waterproofing, underlayments and tile edging profiles. She currently works as a Field Representative, helping to educate designers, builders, architects, and installers on how to plan and execute successful and attractive tile projects using the extensive line of Schluter System products. She used Schluter Systems products extensively as a tile installer and now uses her knowledge to educate others on the tile solutions the company provides. She is a self proclaimed; tile nerd who is passionate about encouraging other women to get started in the tile trade and industry.
---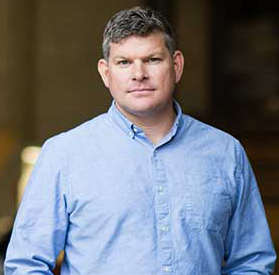 Jay Smith
COO/ Director of the Business Development, The Heartpine Company
Jay Smith is the COO / Director of the Business Development at the Heartpine Company in Charlottesville, Virginia and has almost 20 years experience in the Wood Flooring and Wood Products industry. Previously, Jay was in sales at Cochran's Lumber and a Project Manager at Jenkins Restorations. Jay received his Bachelor's Degree in Forest Management / Forest Resources Management from Virginia Tech

---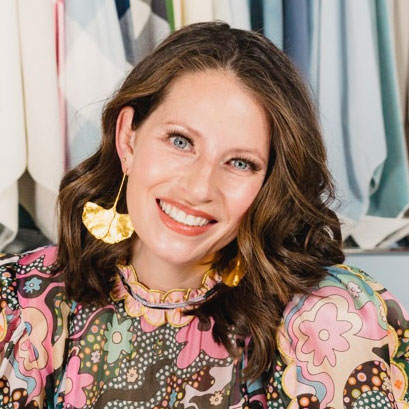 Taylor Walters
Director of Business Development and National Sales Manager, MaterialWorks
With familial ties to the furniture business, Taylor Walters spent many of her formative years immersed in the home furnishings industry. From devouring shelter magazines to designing her childhood bedrooms, Taylor's passion for color and beautiful spaces have inspired her 12+ year career path within the industry.

After graduating from the University of North Carolina at Chapel Hill with a major in Journalism and Mass Communication, Taylor was hired as a trainee in the Executive Development Program at Macy's and moved to New York City. Following completion of the program, Taylor rotated to a number of buying positions within the Macy's home furnishings division, the most recent being the Associate Buyer for Outdoor Furniture.