2020 Carolinas ASID Patron Program

Sign up to be a Patron Today!
CONNECT

|

ENGAGE

|

NETWORK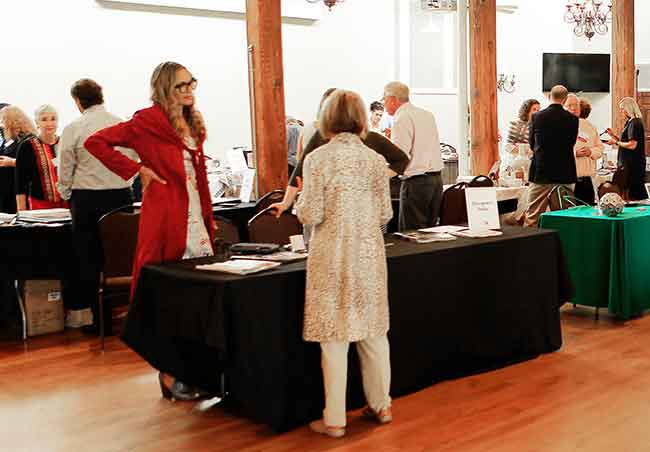 The Carolinas Chapter of ASID 2020 Patron Program offers an array of sponsorship opportunities, across a variety of platforms, programs and initiatives, providing you with the ability to align your brand visibility, in-person contact, marketing activities and touch points with the ASID Carolinas design community.
The GOAL OF THE PROGRAM is to provide our Patrons with opportunities to CONNECT, ENGAGE and NETWORK with the interior design community decision-makers of the Carolinas: our members!
Browse this page to learn more about becoming a Patron today!


How to Become a 2020 Patron
Patron sponsorship runs on an anniversary date so you receive 365 days of benefits. To sign up today, select the level of sponsorship that best suits your company's goals and strategy from the accompanying benefits table, and complete the 2020 Patron registration form. If you have any questions, please contact us at Administrator@nc-sc.asid.org.
2020 Patron Program Rules
Annual Patron benefits run on an anniversary date and Patron benefits begin upon receipt of payment.
Logo for promotional use is to be a high-resolution JPEG or PNG and must be submitted at the time of payment.
The Carolinas chapter reserves the approval rights of any and all programs and content being co-branded or promoted to ensure compliance with chapter policies.
As a 501 (c) 6 non-profit membership association, the Carolinas Chapter of ASID is not a charity and therefore Patron sponsorships do not qualify as tax-decuctible charitable donations. However, it may qualify as a business expense.
Questions
If you have any questions, please contact us at Administrator@nc-sc.asid.org.