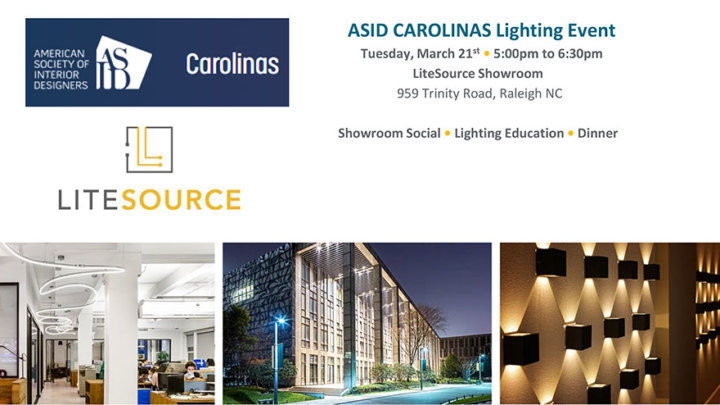 Design Considerations for Safe and Well-Lit Bathrooms CEU
Description
Design Considerations for Safe and Well-Lit Bathrooms CEU (Hybrid event!)
Learn how to specify bathroom lighting that meets design intent, considers visual needs for bathrooms used by people of all ages, and meets required standards and regulations for safety, health, and wellness in hospitality, commercial and residential environments. This event is in-person with CEU offered as a virtual option.
CLICK HERE to read the course description, learning objectives, and meet the speakers!
Speakers:
Mai Carr Zakerin, LC Spec Sales - Eastern NC, LiteSource
Virginia Shugrue, Southeast Sales Manager, Astro Lighting
ASID members and non-members are welcome to attend. RSVPs are needed by March 17 for those attending in-person.