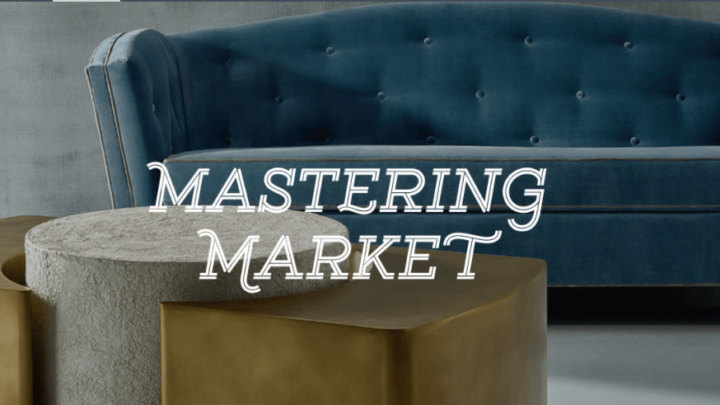 Description
High Point Market Authority is partnering with HPxD for an August Masterclass! This event will offer an overview of High Point Market, complete with insider insights, planning tips and tricks, and plentiful networking.
About this event
This Market Masterclass will offer a lively half-day overview of High Point's market, complete with insider insights, planning tips and tricks, and plentiful networking. Presented by the High Point Market Authority, this event is produced in partnership with HPxD, who will not only share an introduction into High Point's year-round industry resources, but also invites you to stay and shop their flagship showrooms all day Wednesday.
Masterclass attendees will walk away with a deeper understanding of the Market district and the biannual High Point Market, first-hand testimonials from designers who have actively engaged High Point's resources to better their businesses, and an opportunity to connect face to face with industry peers.
Schedule
Tuesday, August 3
2:30pm - Registration and Networking
3:00pm - Market Masterclass at Congdon Yards
5:45pm - Market District Windshield Tour OR Congdon Yards Tour
6:30pm - Cocktail Hour at Woodbridge Furniture
7:30pm - Dinner and Networking at 200 Steele
Wednesday, August 4
10am - 5pm - Shop HPXD showrooms
Locations
Masterclass and Tours
The Loft at Congdon Yards
400 W English Rd.
High Point, NC 27262
Parking is available in the attached lot. Please use the Loft parking area as opposed to parking across the street.
Cocktail Hour and Networking Dinner
200 Steele
200 Steele St.
High Point, NC 27260
Parking is available behind the building.
Travel Planning
We invite you to use High Point Market's travel concierge, Travel Quest, Inc., for your trip planning needs. A curated selection of hotels is available for online booking. For additional options, please contact Travel Quest at 336-434-3867 or info@travelquestinc.com.
Ticket Information
Use the "Register" button above to purchase your tickets for this program. There are two types of tickets available:
Market Masterclass Ticket - $25
The Masterclass ticket is for interior designers and home furnishings retailers (or similar business types) planning to attend the half-day Market Masterclass program. This ticket type includes admission to the dinner on Tuesday evening. A dinner ticket does NOT need to be purchased separately. All sales are final; no refunds will be issued.
HPxD Member Dinner Ticket - $50
This dinner ticket is for HPxD members who wish to attend the Tuesday evening dinner with Masterclass attendees. Two tickets per membership may be purchased, as only a limited number are available. HPxD members are NOT eligible to attend the Market Masterclass program. All sales are final; no refunds will be issued.