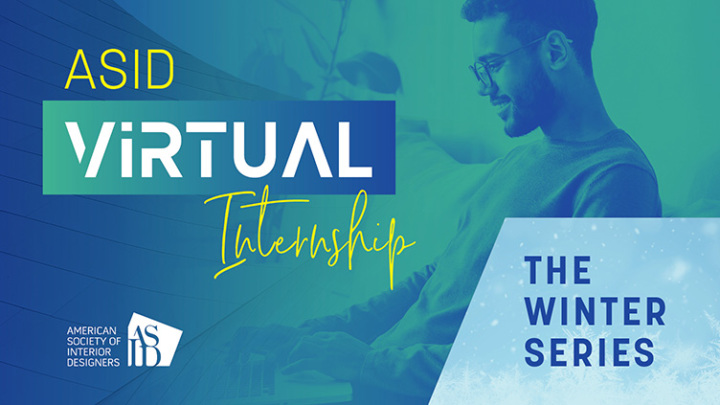 Winter Series: Office Hours (Part II)
Description
This is your time! Sign up for a session with a seasoned practitioner to have your questions answered. There's no script for these small group interactions. If you have a project you'd like an extra pair of eyes on, are undecided about your next career move or just want a chance to engage with someone succeeding in the profession —this is the perfect opportunity.
Thursday, January 28, 2021 will offer the following times for small group conversations (30-minute sessions):
2:30 – 3 p.m.
3:05 – 3:35 p.m.
3:40 – 4:10 p.m.
4:15 – 4:45 p.m.
Register for the ASID Virtual Internship for full access. Only available to ASID Student Members.