June 8th Eastern DC Event Write Up
Raleigh Event Highlights:
Biophilia, Live Walls and Container Leasing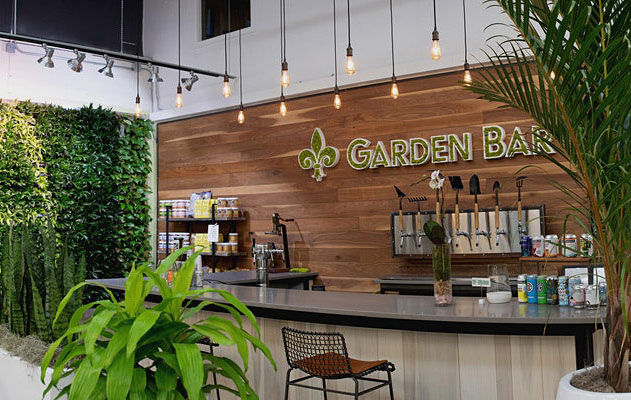 On June 8, 2021, ASID members and guests met at Atlantic Gardening Center in Raleigh for our first in person event in over a year! The evening included networking and a special presentation on "Biophilia, Live Walls and Container Leasing," by in-house designer and Leasing Manager, Sarah Marks.
Attendees learned about the benefits of incorporating the outdoors inside. This included the definitions of, and differences between, moss and living walls, preparation/specification for, initial costs and maintenance fees, relationship with LEED Certification, and ways to create each. There was also discussion regarding using all live container gardening or using permanent florals and greens with live florals for a wide variety of applications.
Attendees socialized before and after the presentation while enjoying catered appetizers and drinks from the Garden Bar. $50 was raised from drink sales that evening for our charity, Ronald McDonald House Charities. Each attendee received a handout and copy of the PowerPoint presentation, 20% off anything in the Garden Center, and one lucky winner, Robyn Mitchell, received a $100 gift card! It was a great event and you were missed!
Please click here to view the printable event write up and to see the event photos.
Upcoming Events
Please watch for upcoming events in the Eastern Region beginning in September. We are looking for vendors for that social event at a local brewery September 14 in Raleigh. Vendors will have a chance to display some of their products and two minutes to pitch their company in front of the group.
If you are interested in participating, please contact the organizer, Audrey Moeller Amsden, at audreymoelleramsdendesigns@gmail.com. We look forward to seeing you there!