Look to the Skies for the 2020 Color of the Year
Rich, navy hue chosen to guide the next decade in design
By Shane Jones, Allied ASID and IDS IP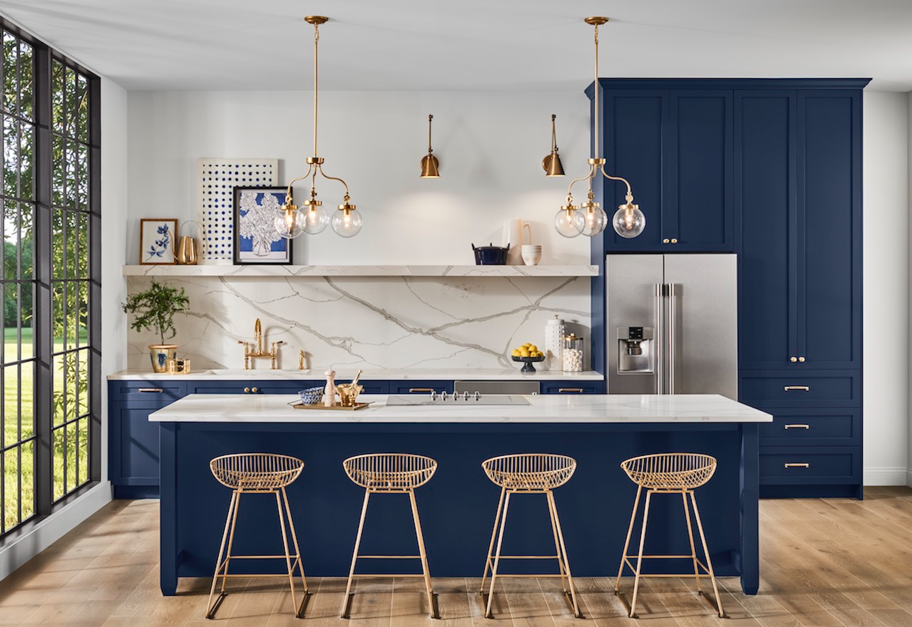 Sherwin-Williams is announcing Naval SW 6244 as the 2020 Color of the Year. This rich navy hue strikes a balance between calm and confident. Naval is where the glamour of Art Deco meets the serenity of a yoga studio, pairing the contemporary desire to treat ourselves with the practice of self-care.
Naval is inherently forward-looking as the chosen bold hue to kick off the decade, but the color has a long-established presence in nature. Naval's deep, sapphire-like quality is reminiscent of the night sky and deep sea, and this nautical influence makes it well-suited for use with natural textiles and coastal-inspired décor, which are growing in popularity.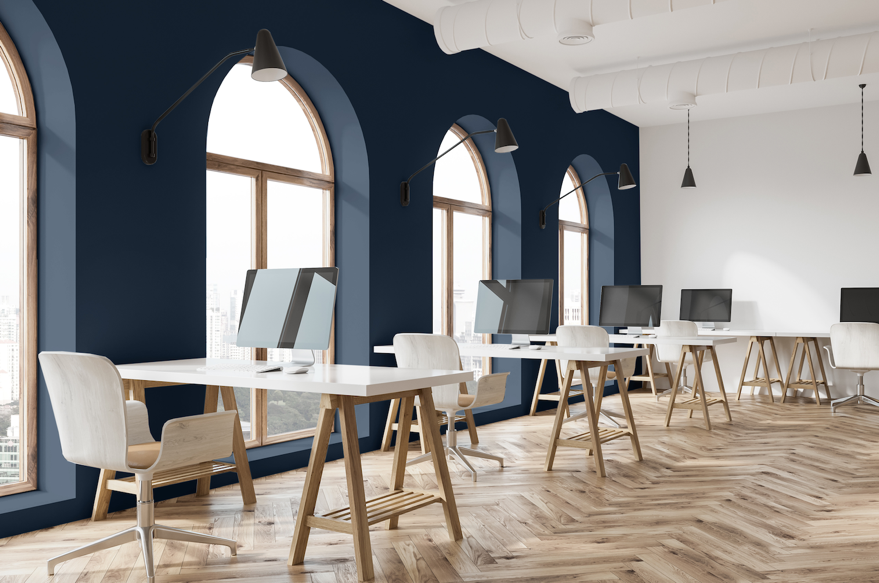 Sue Wadden, director of color marketing at Sherwin-Williams, predicts Naval SW 6244 is the new neutral, as the color doesn't conform to one design style. From boho to traditional, coastal to contemporary, Naval can either fade into the background or play a starring role.
As a designer, creating a space in which people feel good about living and working is a top priority. On its own, Naval creates a sense of depth, which brings mindfulness and energized calm to gathering spaces, offices, hotel rooms and restaurants. In the home, a room painted in Naval can create a grounded space that ushers restfulness and tranquility. Pair with shades like Midday SW 6695 (137-C2), Tarnished Trumpet SW 9026 (142-C3) and Kale Green SW 6460 (159-C6), it creates a palette that brings sophistication to any space. View the Color of the Year at https://www.swcolorforecast.com/coty/2020/. Follow us: #swdesignpros
Photography courtesy of Sherwin Williams